SERP API
ProRankTracker, the SEO industry-leading rank tracker, offers two types of APIs to suit any business type and all use cases.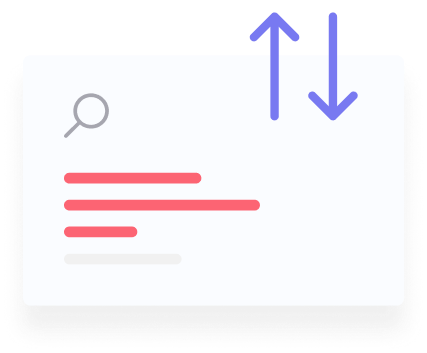 PRT API
PRT API is ProRankTracker's API to integrate with your PRT account, manage it and use its data in your systems and tools.
PRT API access is available on all agency plans or as an add-on to lower-tiered plans (view plans).
It allows you to manage (add new URLs/terms to the account, edit and organize) and get ranking data (current or historical) from your PRT account. It includes all of ProRankTracker subscription's features and benefits.
Insta-Check API
ProRankTracker's Insta-Check SERP API is ProRankTracker's instant-check solution for those requiring current fresh rankings/SERP raw data for their systems and tools.
The Insta-Check API is a credit-based, pay-as-you-go solution, regardless of your regular plan. It allows you to check single URL rankings or the top 10/30/100 for specified keywords.
It's as simple as Query → Get Ranks.